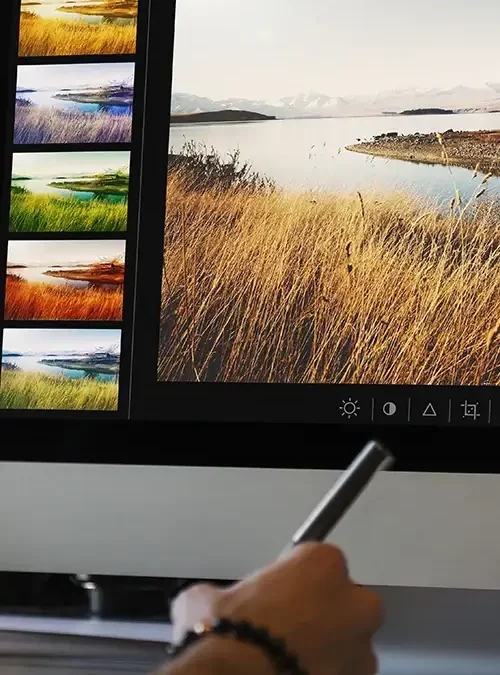 Do you want to stand out on the internet?
Create amazing web graphics for your online presence with CoolTRONIC.pl
Web graphics are a type of computer graphics that are designed and displayed on the Internet. Web graphics have many purposes, such as:
Creating and editing product photos for online shops or auction sites
Creating and editing advertising graphics for campaigns in Google Ads or social media
Creating and editing informational or educational graphics for websites or blogs
Creating and editing entertainment or artistic graphics for social media or creative sites
At CoolTRONIC.pl, we provide professional web graphic services that include:
Designing and creating web graphics according to your requirements and expectations
Choosing and adjusting the right colors, typography and graphic style to the goal and audience of the graphic
Optimizing and adapting web graphics to the technical and aesthetic standards of different platforms and devices
Delivering web graphics in the correct format and size, with proper copyright and license
We create web graphics of various kinds and types, such as:
Product graphics – graphics that showcase products in a professional and appealing way, using suitable lighting, background and retouching
Advertising graphics – graphics that deliver an advertising message in an effective and eye-catching way, using the right slogan, image and logo
Information graphics – graphics that present data or information in a clear and comprehensible way, using suitable charts, tables or icons
Entertainment graphics – graphics that evoke emotions or moods in the viewers, using suitable colors, effects or humor
If you are looking for a professional company to create web graphics for your online presence, choose CoolTRONIC.pl. Contact us today and find out more about our offer.