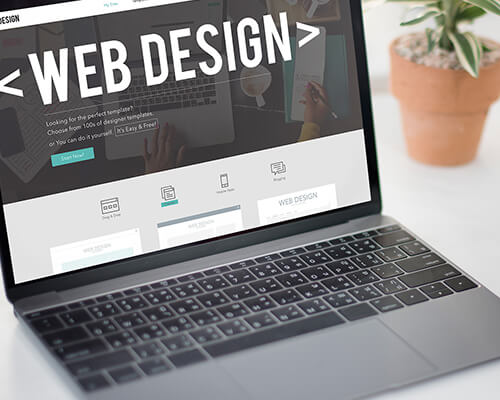 Why develop a website with CoolTRONIC.pl?
We will adapt your current website to your needs and your company's budget. We will make any corrections in the graphic design, add advanced animations, SEO optimization, and implementation of plugins. We will do everything related to your website as we have a qualified team with a wide range of skills. We will solve hosting, domain, or server problems. If you don't have a new website yet, we'll also create a new website and develop an online business strategy.
Opensolution - Quick.CMS,
WordPress is a CMS system designed for your website. It is designed to be easy to use. No specialist knowledge is required to manage the website, we can modify the content of our website similar to Word, Excel, or PowerPoint. Many of our projects are based on WordPress. You can join now as our happy partner.
Is WordPress suitable for everyone?
WordPress has many template systems
A WordPress site may have one of several popular template-building systems. Such a website can 100% reflect the graphic design of the Oxygen engine. On another, you can build a website much faster, and we will analyze the project based on the individual needs of your business. There are other CMS systems, let's not forget about them, sometimes we want to have a website with us in any CMS, and another perhaps is better. That is why in CoolTRONIC.pl we advise our clients to choose the system from the beginning, taking into account all the factors of your business such as legal conditions, etc.
Modular web pages with CraftCMS
The CraftCMS content management system is designed for small and large customers. Websites based on this system are characterized by speed, modularity, and functionality comparable to WordPress-based sites, as well as generally more efficient than them. After building and encoding the structure of the page, we have a database template that can contain huge nestings, and fields of various kinds, such as inserting video clips along with photos into the gallery in one place. CraftCMS is very easy to use and resistant to user errors, which makes it a reliable and fast system. Website CraftCMS is built from scratch, which always makes it unique, thus opening up any opportunity to write a website for a company with a large number of departments and subpages that can be nested freely. If you have an unusual graphic design, the website will definitely work in a large implementation, but its implementation will take longer than in the case of WordPress. We can easily develop pages in the CraftCMS system for your company.
What should I do if I have to use the Polish system?
Pages on Opensolution Quick.CMS
It is a very popular content management system licensed in Poland. It is very simple, secure, easy to edit, and fast. Suitable as a system for a small business card page. Many Polish companies program on this system and many websites run on it. Of course, when you need a simple page that displays only static pages, for example, you are limited by law and you need to use a system with a Polish license. The websites in our system are modern and have very low server requirements. The site is built from scratch, but with low system requirements for work in special conditions. We are ready to develop your website in Quick.CMS system from Opensolution.
Your problems will be solved by enthusiasts with experience. Below are some of the projects that we have carried out for clients like you. Do you want to trust our team? We have modern and complicated projects on our account, the next one may be yours! Your business with us will jump to a new level. CoolTRONIC.pl, it's much more than you think…
What do our projects look like?
Need to stand out? You have come to the right place because your visual identification is thanks to us both aesthetic and consistent with marketing techniques.
Need software? You've come to the right place, we will program in any language, and we will develop and create any software.
Are you looking for marketing support? On social media, we add videos, retouch photos, create content and build brand.
WRITING PROGRAMS, PLUGINS
We will write or modify any software.
Do you run a stationery store? Open up to the Internet with us.
We will take care of your server and it will be as fast as a rocket.
Want to copy or secure your app? You are in right place, we love this.