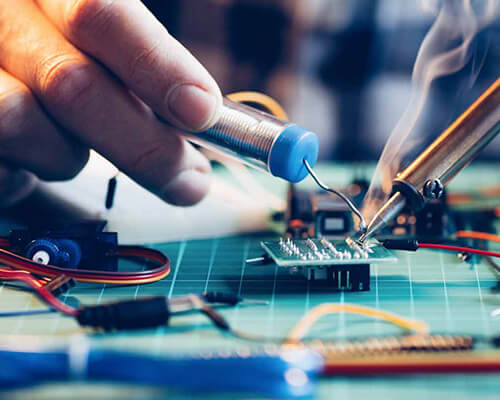 Why waste time when the solution already exists?``
Of course, reverse engineering does not have to involve the desire to copy an idea, it can be done for a qualitative comparison of two solutions or programs, and with its help, we can perform a security audit. The skills of the CoolTRONIC.pl team provide everything for your business. Reverse engineering techniques have been around since human intelligence began creating devices. Reverse engineering also applies to software. You often already like a given solution and want your company to use a similar one, and you do not have access to a competitor's solution.
Everyone needs innovation?
Reverse engineering is the re-creation of a solution without access to the source code. Do you see any existing solutions for your business? We can provide you with unusual effects in the form of given codes, such as CSS codes or backend. We may share the Android app code and provide you with portions of the app for further analysis and further reverse engineering software development with us.
A more secure application on the web
How to protect yourself from security breaches?
Modify the software to make it more resistant to theft by competitors. Together with us, we will help obfuscate the source code of the application, planning the production process so that the final application is as little susceptible to reverse engineering as possible. Someone is constantly breaking your app's license? So the right step is to secure the solution, and we're here for you to help with that.
Your problems will be solved by enthusiasts with experience. Below are some of the projects that we have carried out for clients like you. Do you want to trust our team? We have modern and complicated projects on our account, the next one may be yours! Your business with us will jump to a new level. CoolTRONIC.pl, it's much more than you think…
What do our projects look like?
Need to stand out? You have come to the right place because your visual identification is thanks to us both aesthetic and consistent with marketing techniques.
Need software? You've come to the right place, we will program in any language, and we will develop and create any software.
Are you looking for marketing support? On social media, we add videos, retouch photos, create content and build brand.
WRITING PROGRAMS, PLUGINS
We will write or modify any software.
We will do everything related to your website.
Do you run a stationery store? Open up to the Internet with us.
We will take care of your server and it will be as fast as a rocket.