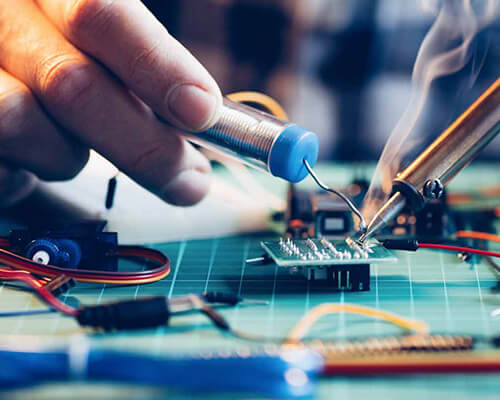 Why save time with us when the solution already exists?
Of course, reverse engineering does not have to involve the desire to copy the idea and can be carried out to make a qualitative comparison of two solutions or programs, and we can carry out security audits. Everything for your business thanks to the skill of the CoolTRONIC.pl team.
We have been dealing with reverse engineering techniques since human intelligence began to create devices, and often you already like the solutions and you want your business to use similar solutions, and you do not have a competitor's solution.
Why do you need innovation?
Reverse engineering is the reproduction of solutions without source code, or from obfuscated code. Do you see any existing solutions for your business? We can provide you with a given code, e.g. an unusual effect in the form of CSS code.
We can disassemble the android application code and provide you with fragments of a given application for further analysis as well as further software development process with us.
Cybersecurity application
Modification of the software to make it more resistant to theft by the competition. With us, we will help to obfuscate the source code of the application and plan the production process so that the final application is less susceptible to reverse engineering. Someone is constantly breaking your app's license? So, the appropriate step is to secure the solution in which we will help.
Is it worth trusting CoolTRONIC.pl?
Your problems will be solved by a team with experience. Here are some examples of projects we have had the opportunity to implement for business clients like you. Do you want to trust an experienced team that has completed projects that have improved the operation of many companies, we can also improve and help in activities related to your company. CoolTRONIC.pl, it's much more than you think.
What do our projects look like?
Do you need graphics? You have come to the right place because your visual identification with us will be both beautiful and meet the latest marketing tricks.
Need software? You've come to the right place, we will write programs in any language, and we will develop and create any software.
Are you looking for marketing services? Help with social media, we will add videos, and photos, create content and marketing strategies, building a brand and image.
WRITING PROGRAMS, PLUGINS
We will write or modify any software.
We will do everything related to your website.
Do you run a stationery store? Open up to the Internet with us.
We will take care of your server, it will be as fast as a rocket.