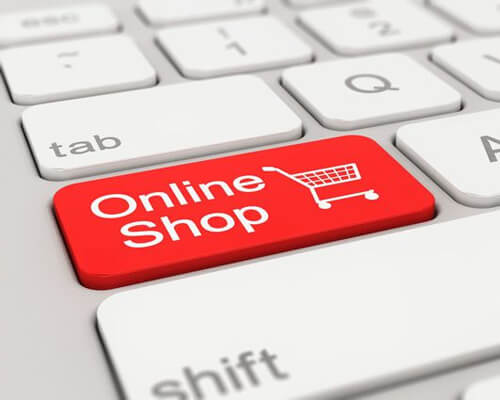 We create modern, easy-to-use, intuitive online stores. High flexibility and hundreds of functions make our store one of the best solutions in the e-commerce market. We integrate the store with payment gateways because your customers have to pay for their orders in some way. When you want to change something, we modify the store's system. When your company experiences hosting or server issues, we will change the settings of your store.
Opensolution - Quick.CART,
Who is WordPress Woocomerce for?
WooCommerce is a shopping plugin designed specifically for seamless integration with WordPress, the most popular and effective way to create websites in the world. With WooCommerce, you can get an online store integrated into your website. Do you want to use both? The popularity of online stores based on WooCommerce is due to the ease of selling products, store management, and the potential for change and development. WooCommerce stores sell physical and virtual (digital) products. With a large number of plugins and their options, you can adapt to all features, payment methods, and shipping costs.
What distinguishes PrestaShop CMS?
PrestaShop has many advantages, the main one being a functional and intuitive administration panel. Thanks to this, even beginners can cope with this CMS. Its other advantages are continuous software development and a community supporting users. Continuous bug fixing to improve system performance. You can also add support modules to streamline the operation of stores built on PrestaShop.
It is a system suitable for small and medium-sized online stores. Especially suitable for: fashion, jewelry, accessories, electronics, music, cosmetics, and other industries. It can be sold in many countries thanks to multilingual support. You do not need to know about computer science to run an online store in PrestaShop. Configuring functions and building your own templates require the programmer to intervene in the stored code. Therefore, cooperate with the CoolTRONIC.pl team.
Maybe Opensolution Quick.CART store?
The Quick.CART system from Opensolution is fast, suitable for stores that do not have access to the SQL database, and the technical parameters of the server are low. It requires our experts to write their own templates, the work of graphic designers and programmers. It is a system characterized by minimalism. The software is a Polish, original solution.
The basic version of Quick.CART is free, but it is a very limited version that does not include many necessary features (such as electronic payments) and it quickly becomes clear that you need to purchase the extended version.
Your problems will be solved by enthusiasts with experience. Below are some of the projects that we have carried out for clients like you. Do you want to trust our team? We have modern and complicated projects on our account, the next one may be yours! Your business with us will jump to a new level. CoolTRONIC.pl, it's much more than you think…
What do our projects look like?
Need to stand out? You have come to the right place because your visual identification is thanks to us both aesthetic and consistent with marketing techniques.
Need software? You've come to the right place, we will program in any language, and we will develop and create any software.
Are you looking for marketing support? On social media, we add videos, retouch photos, create content and build brand.
WRITING PROGRAMS, PLUGINS
We will write or modify any software.
We will do everything related to your website.
We will take care of your server and it will be as fast as a rocket.
Want to copy or secure your app? You are in right place, we love this.