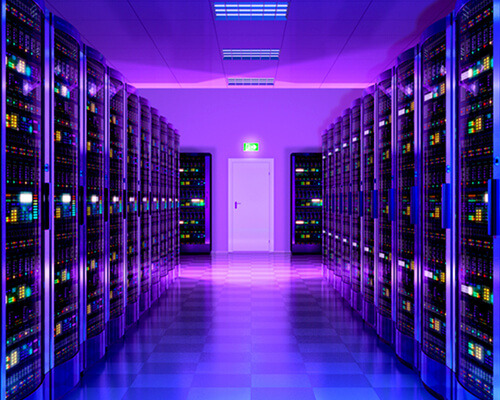 Domains and hosting
Have a problem with the server?
Are you having problems with your domain or server or hosting speed? We will improve the configuration of your company's DNS zones, e.g. we will integrate the domain with SharePoint or Google. We will transfer the domain to a new server or hosting. We can host your website ourselves. We will solve the problem with the hosting provider, we will keep the hosting or server in perfect condition. Configuration of services for hosting and VPS servers and Linux Debian, in detail, among others:
email server, files - FTP, ssh, ISPConfig,
web server - Apache, Nginx, Varnish Proxy,
databases - MySQL, PostgreSQL,
PHP from cache: redis, memcached, Zend Opcache, APCu.
Is it worth having a smart home and smart office?
We will build smart offices for your business. We can also move your home to a new version of your smart home. Thanks to this, your environment will become Smart. We offer configuration and installation of a home automation server as well as Internet of Things devices using the Home Assistant available from the Internet around the world to control all your smart devices as you wish.
Do you have forgetful household members or employees? We give you the opportunity to turn off computers, e.g. after dark or an hour, turn off the lights, close the blinds, everything according to what you set and you can always be sure that your devices are in the condition you want. We can also place gas sensors in the kitchen or flood sensors in the bathroom to increase the safety of the building, connected to the controllers of gas valves or water supply. In a word, your smart building will be smart with us.
Why take care of your server?
We optimize your company's servers. We will improve server performance and efficiency, thanks to which the position in search engines will increase. All activities of our team of experts will affect, for example, SEO, the position of your website in Google, and the performance results of your server.
Secure and Private Cloud Configuration
You use cloud solutions such as Amazon Web Services (AWS), Google Cloud, Microsoft Azure, NextCloud, and ownCloud. Does your business have a problem with the cloud? You've come to the right place, and our team of experts will help you.
Is it worth trusting CoolTRONIC.pl?
Your problems will be solved by a team with experience. Here are some examples of projects we have had the opportunity to implement for business clients like you. Do you want to trust an experienced team that has completed projects that have improved the operation of many companies, we can also improve and help in activities related to your company. CoolTRONIC.pl, it's much more than you think.
What do our projects look like?
Do you need graphics? You have come to the right place because your visual identification with us will be both beautiful and meet the latest marketing tricks.
Need software? You've come to the right place, we will write programs in any language, and we will develop and create any software.
Are you looking for marketing services? Help with social media, we will add videos, and photos, create content and marketing strategies, building a brand and image.
WRITING PROGRAMS, PLUGINS
We will write or modify any software.
We will do everything related to your website.
Do you run a stationery store? Open up to the Internet with us.
Want to copy or secure your app? You are in right place, we love this.