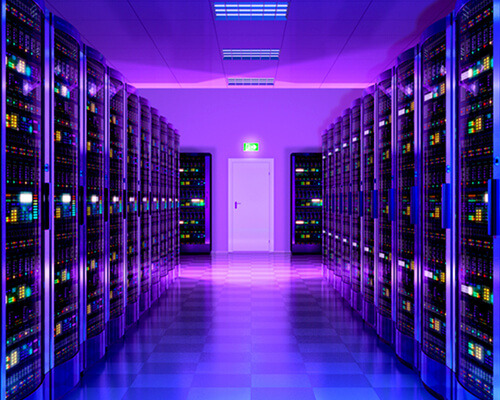 Domains and hosting
Have a problem with the server?
Having trouble with your domain or server or host speed? We will improve the configuration of your company's DNS zones, for example, we will integrate domains with SharePoint or Google. We will transfer the domain to a new server or hosting. We can host your website ourselves. We will work with your hosting provider to resolve the issue and keep your server in perfect condition. Configure services for hosting, VPS, and Linux servers, including:
Email server, FTP fileserver, ssh, ISPConfig,
SQL databases, smart home systems,
Apache web server, Nginx, Varnish Proxy,
PHP with cache: redis, memcached, Zend Opcache, APCu.
Is it worth having a smart home and smart office?
We will create a smart office for your business. We can also move your home to a new version of your smart home. This will make your surroundings intelligent. We provide home automation servers and the configuration and installation of IoT devices to control all smart devices using home assistants provided over the Internet. Do you have a forgetful family member or employee? We give you the opportunity to turn off the computer, e.g. when it gets dark or after an hour, turn off the lights, close the blinds in case of precipitation, everything as you set up, you can always be sure that your smart home or office is in the condition in which you would like. Gas and flood sensors can also be placed in kitchens or bathrooms to increase the safety of the building by connecting to gas valves or water supply controllers. In short, your smart building will be built thanks to us.
Why take care of your server?
We optimize servers for your business. We will improve the performance of servers, thus improving our position in search engines. All activities of our team of experts have a holistic impact on your business
Configure a secure and private cloud
You use cloud solutions such as Amazon Web Services (AWS), Google Cloud, Microsoft Azure, NextCloud, and ownCloud. Is your company having problems with the cloud? You've come to the right place and our team of experts is here to help.
Your problems will be solved by enthusiasts with experience. Below are some of the projects that we have carried out for clients like you. Do you want to trust our team? We have modern and complicated projects on our account, the next one may be yours! Your business with us will jump to a new level. CoolTRONIC.pl, it's much more than you think…
What do our projects look like?
Need to stand out? You have come to the right place because your visual identification is thanks to us both aesthetic and consistent with marketing techniques.
Need software? You've come to the right place, we will program in any language, and we will develop and create any software.
Are you looking for marketing support? On social media, we add videos, retouch photos, create content and build brand.
WRITING PROGRAMS, PLUGINS
We will write or modify any software.
We will do everything related to your website.
Do you run a stationery store? Open up to the Internet with us.
Want to copy or secure your app? You are in right place, we love this.