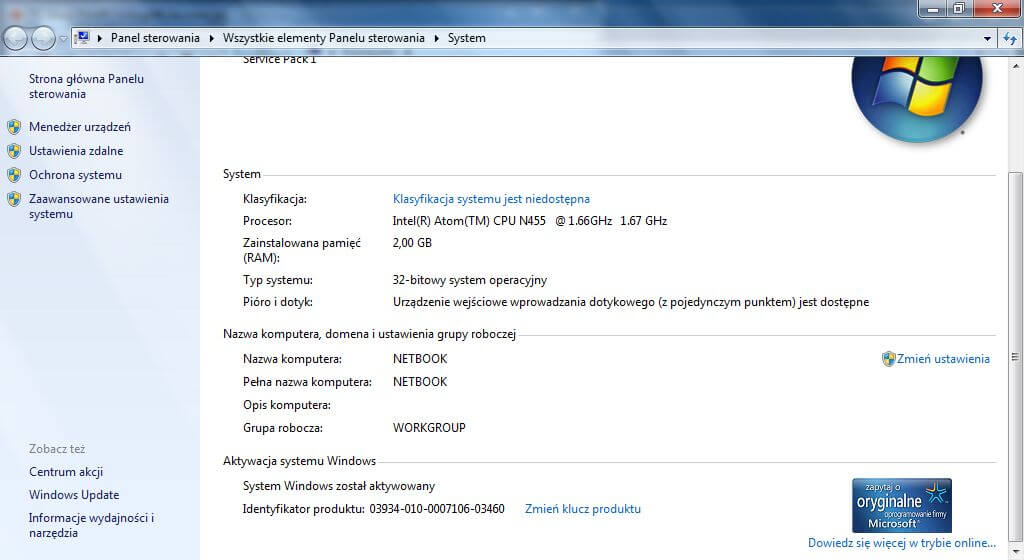 Speed up a netbook with Windows Thin PC
Table of Contents
To begin with, I will show you how to activate Windows Thin PC. At first, we install the system, then install the browser downloaded from another computer. I recommend Ungoogled Chromium 32-bit because the old Internet Explorer 8 browser does not open pages on a freshly installed system.
Needed tools
Windows Thin PC based on (Windows Embedded Standard 7) 32 bit (x86)
System Activator – crack
Windows Embedded is also very fast, I installed it on the HP Mini 5103 netbook and it works reliably, without unnecessary programs.
Installation and activation process
Let's go to activation, afterward the installation, let's activate Windows Thin PC, and download and unpack the activator from the link at the top of the page.
The activator does not require KMS emulation, Visual Studio libraries, or .NET framework, after all, you need to run "Activate.cmd" with administrative privileges.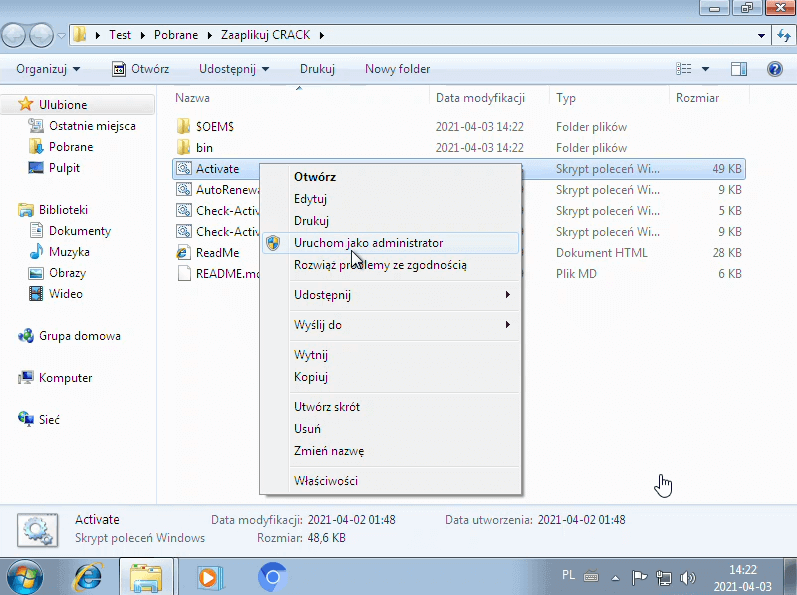 Recommended programs
Browser Ungoogled Chromium, because the IE8-11 browser is old. You can even watch YouTube efficiently on Intel Atom N455.
Office suite Office 365 or Office 2016. I checked Office 365 (which is of course 2016 on Windows 7), so the latest available are Word, PowerPoint, Excel, and Outlook.
To log in to your Microsoft account and activate the package, you need to update Internet Explorer from version 8 to the latest version, ie Internet Explorer 11. The configuration and installation of an unsupported program on Thin PC will be described in a separate post because it is a complicated process.
Photo Viewer IrfanView, because Windows opens the image in Paint by default (in this case the listed Photo Gallery does not work).
Video player VLC Media Player, because Thin PC does not have a built-in video player either.
Notepad++ It's really my liking, instead of the notebook delivered with Windows.
Antivirus Any, preferably none, then you should disable Windows Defender and antivirus reporting because the system does not have Defender built-in.
File Browser Total Commander, because the explorer is stripped of e.g. search.
System optimization CCleaner.On my HP Mini netbook, I made an optimization after installing all drivers for Windows 7 x32, disabling some of the services, among others. from bug reporting, homegroup.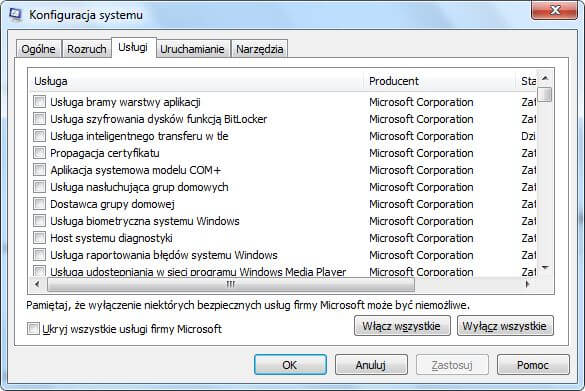 Optimizations
You can do this by selecting Start Menu -> All software -> Accessories -> Run, enter "msconfig" in the field. I also disabled some of the system's visual effects performance enhancements.
Thanks to the very old Intel GMA3150 graphics built into the Intel Atom N455 consuming fewer resources, which reduced the CPU usage to 0 by the Desktop Window Manager – dwm.exe.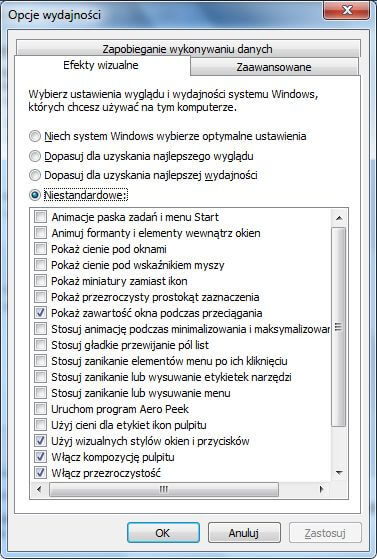 This can be set in Control Panel -> System -> Advanced System Settings -> Settings in the Performance tab.
Finally, we have working Windows on a cheap ultra mobile Netbook with one core Atom.
Video of the activation process
Zmień język – Change language